Roofing Contractor Bronx NY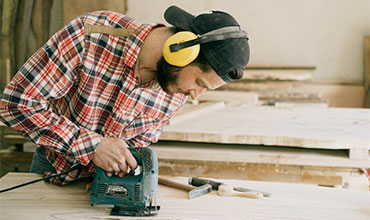 Roofing Contractor Bronx NY: Expert Roofer Services
Seeking reliable roofing contractors in Bronx, New York? You're in the right place then. Call us at: (347) 515-8989 
The roof is the most important part of a structure. Find a reliable roofing solution in Bronx NY with our comprehensive guide. At Alliance Alliance General construction Corp, we understand the challenges of finding a trustworthy roofing contractor. But fret not! We're here to simplify the process and connect you with the best in the business. Alliance Alliance General construction Corp. unveils the top roofing contractors in Bronx, delving into their expertise, services offered, and more. From roof repairs to installations and maintenance, consider this your go-to resource for all your roofing needs. So, let's embark on an exciting journey and explore the vibrant world of roofing in Bronx, NY.
What Makes us a Reliable Roofing Contractor?
When looking for a reliable roofing contractor, there are several key factors to consider. Here are some qualities that set apart the best roofers in Bronx, NY:
Experience: A reputable roofing contractor should have years of experience in the industry. Alliance Alliance General construction Corp. has a proven track record of successful projects and satisfied customers.
Certifications and Licenses: Ensure that the roofing contractor you choose holds the necessary certifications and licenses to operate in Bronx, NY. This ensures that they meet the industry standards and regulations. Alliance Alliance General construction Corp. owns every legal permit and authorization that compliances with Bronx's local business requirements.
Insurance Coverage: Roofing projects involve certain risks. It's crucial to hire a contractor who carries liability insurance and workers' compensation coverage. This protects you from any potential liability in case of accidents or property damage during the project. At Alliance, we've always preferred to have a backup to get you & us covered.
Positive Reviews and Reputation: Check our online reviews and testimonials from previous customers to gauge the contractor's reputation. A solid reputation is a good indicator of their professionalism and quality of work.
Importance of Hiring a Professional Roofer
Hiring a professional roofer is essential for the success of your roofing project. Alliance Alliance General construction Corp. has the standards that made them a reliable roofing contractor Bronx NY.
Expertise and Knowledge: Alliance Alliance General construction Corp.- Roofing contractors in Bronx ny have the necessary expertise and knowledge to handle various roofing tasks. They are well-versed in different roofing materials, installation techniques, and repair methods.
Safety: Roofing work can be dangerous, especially for amateurs. Our professional roofers are trained in safety procedures and have the right equipment to ensure the job is done safely and efficiently.
Quality Materials and Tools: Our professional roofers have access to high-quality materials and advanced tools. They can recommend the best materials for your specific roofing needs and ensure proper installation.
Time and Cost Savings: Hiring Alliance Alliance General construction Corp. professionals saves you time and money in the long run. They complete the project efficiently, reducing the risk of mistakes or delays. Additionally, they have established relationships with suppliers, allowing them to obtain materials at lower costs.
Roofing Contractor Bronx NY: Services Offered
Roofing contractors in Bronx, NY offer a wide range of services to cater to different needs. Here are some common services provided by reputable roofing contractors Bronx Ny
Roof Repair: Whether it's a minor leak or significant damage, Our professional Bronx roofers can assess the problem and provide effective repair solutions. They fix issues promptly to prevent further damage and ensure the longevity of your roof.
Roof Replacement: If your roof is beyond repair or nearing the end of its lifespan, a professional roofing contractor like Alliance Alliance General construction Corp. can handle the replacement process. They help you select the right materials and ensure proper installation for a durable and aesthetically pleasing result.
Roof Installation: For new constructions or additions,Bronx roofing company Alliance can install roofs from scratch. They consider factors like the building's design, climate, and your preferences to determine the most suitable roofing solution.
Roof Inspection: Regular roof inspections are crucial to identify potential issues early on. Our roofing contractor in Bronx NY offers thorough inspections to detect any signs of damage, leaks, or wear and tear. This allows for proactive maintenance and prevents costly roof repairs in the future.
Gutter Installation and Repair: Gutters play a vital role in directing water away from your roof and foundation. Our roofing contractors also provide gutter installation and repair services to ensure proper drainage and prevent water damage.
Roof Repair Bronx NY: Common Issues and Solutions
Roofs in Bronx, NY, can face various issues due to weather conditions and aging. Here are some common problems and their solutions:
Leaking Roof: Leaks can occur due to damaged shingles, flashing, or improper installation. A professional roofing company Bronx ny can identify the source of the leak and repair it using appropriate techniques and materials.
Missing or Damaged Shingles: High winds or storms can cause shingles to loosen or go missing. Roofing contractors in Bronx New York can replace individual shingles or recommend a complete roof replacement if the damage is extensive.
Ponding Water: Flat roofs may experience ponding water, which can lead to deterioration and leaks. Bronx Roofers can address this issue by improving drainage or installing a sloped roof system.
Roof Ventilation Problems: Improper ventilation can result in excessive heat buildup, moisture accumulation, and increased energy costs. Bronx Roofing contractors can install or repair vents to ensure proper airflow and energy efficiency.
Roof Installation: A Guide to Getting it Right
A proper roof installation is crucial for the long-term performance and durability of your roof. Here's a step-by-step guide to getting it right:
Choosing the Right Material: Alliance Alliance General construction Corp. considers factors like durability, climate suitability, aesthetics, and budget when selecting roofing materials. Popular options include asphalt shingles, metal roofing, slate, and tile.
Roof Design and Planning: Work with your roofing contractor Alliance Alliance General construction Corp. to determine the roof design that complements your home's architecture. Consider aspects like roof slope, ventilation, and insulation requirements.
Preparation: The existing roof may need to be removed before the installation. This ensures a clean and stable surface for the new roof. Any underlying issues or damage can also be addressed during this phase.
Installation: Professional Bronx roofers NY Alliance Alliance General construction Corp. will install the underlayment, flashings, and roofing materials following the manufacturer's guidelines. They ensure proper alignment, fastening, and sealing to prevent leaks and other issues.
Quality Inspection: Once the installation is complete, a thorough inspection is conducted to verify the quality of workmanship and ensure all aspects meet industry standards.
Tips for Choosing the Right Roofing Material
Selecting the right roofing material is crucial for the longevity and performance of your roof. Here are some tips to help you make an informed decision:
Consider Climate: Choose materials that are suitable for the climate in Bronx, NY. For example, asphalt shingles are versatile and work well in a range of climates, while metal roofs are more durable.
Bronx Roofing Company- Alliance Alliance General construction Corp.
Whether you have a residential or commercial property in Bronx, Alliance Alliance General construction Corp is here to address all your roofing needs. We have a deep understanding of the local climate and building regulations, allowing us to provide tailored roofing solutions that are both durable and compliant.
Don't let a damaged or outdated roof compromise the safety and value of your property. Contact Alliance Alliance General construction Corp today for reliable and professional roofing services in Bronx, NY. Our team of experts is ready to assist you with all your roofing needs, from installations to repairs and maintenance. Trust us to be your go-to roofing contractor in Bronx.
When it comes to your roofing needs in Bronx, NY, Alliance Alliance General construction Corp is the name you can trust. With our comprehensive roofing services, exceptional customer service, commitment to quality materials and workmanship, and expertise in both residential and commercial roofing, we are dedicated to exceeding your expectations. Contact us today and let us be your go-to roofing contractor in Bronx, NY. Experience the Alliance Alliance General construction Corp difference for all your roofing needs. In one word, remember Alliance general construction corp. as your trusted Roofer Bronx NY. Get quote now: alliancegconstruction@gmail.com
With their affordable solutions, Alliance Construction's masonry contractors in NYC have developed a solid name.
Masonry Contractor in Bronx( Alliance General construction Corp) Physical Location on Map